The 5 Most Profitable Betfair Exchange Trading Strategies
If you're looking to make some serious money through Betfair Exchange trading, you need to be using the right strategies. In this article, we will discuss 5of the most profitable strategies that are currently being used by successful traders. We'll also provide tips on how you can implement these strategies into your own trading plan. So whether you're a beginner or a seasoned pro, there's something in this article for everyone!
The Betfair Exchange explained
Betfair Exchange is a platform where you can bet on the outcome of events. It is similar to traditional betting, but there are a few key differences. One of the biggest advantages of Betfair Exchange is that you can trade bets with other users. This means that you can potentially make money whether the outcome you are betting on wins or loses! In fact, the number of betting options is mind boggling! In this article, we're specifically focussing on trading strategies so if you're a beginner then first of all read our introductory article which is coming soon.
Don't forget that if you open a new customer account with Betfair then you'll receive a joining offer in the form of a new customer bonus. See our daily updated list of offers below where you can choose from the best welcome bonus of the day.
Just remember that there's an element of risk when betting and it's possible to make a loss as well as a profit.
Strategy 1 – Backing home favourites
Like many of our examples, our first is based on football. This is one of the simplest and most popular strategies for trading on Betfair Exchange. Basically, you're backing the home team to win at odds that are better than the traditional bookmakers. This strategy can be profitable if you correctly predict a high percentage of home wins.
When utilising this technique, keep in mind that it works best when there are a large number of matches with short odds on home teams. This is because you'll need to back many bets in order for your profit margin to be adequate.
In order to make this strategy work effectively, it's important that you pick the right matches to bet on and use your knowledge of football teams and players as much as possible. Try to pick selections on the exchange where the odds on offer are better than those offered by traditional bookmakers.
Strategy 2 – Both teams to score (BTTS)
Another football strategy – this is a more advanced strategy that can be very profitable if used correctly. The basic premise behind BTTS betting is that you're betting on both teams to score at least one goal during the game. This can be done by either backing both teams or laying (betting against) both teams.
When using this strategy, it's important to do your research and find games where the BTTS odds are favourable. For example, if one team is a clear favourite to win then the BTTS odds may not be as good. However, if there is a match between two evenly matched teams then the BTTS odds could be very lucrative.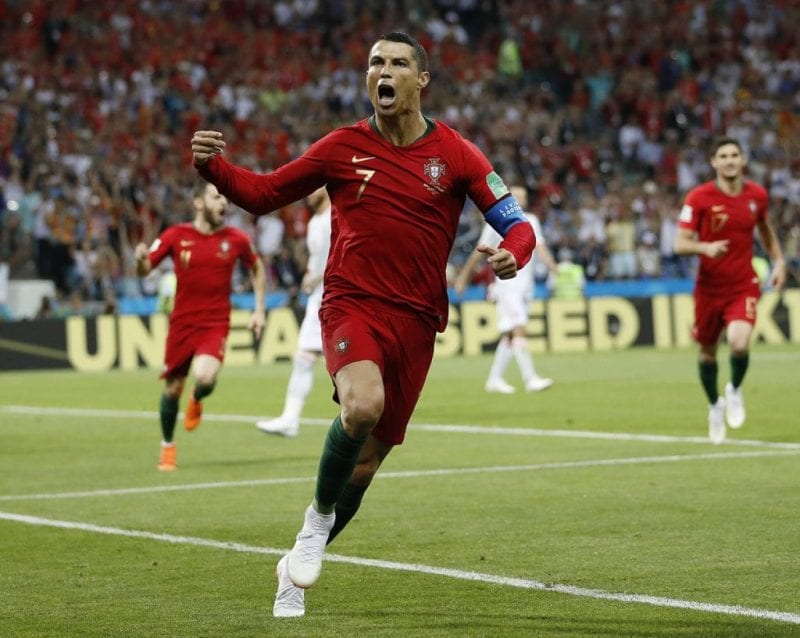 Another thing to consider when using this strategy is how much you're willing to risk on each bet. If you're only betting a small amount then it's likely that you won't make as much money as if you were risking more. Conversely, if you're prepared to lose a lot of money then your potential profits can also be higher.
The returns on individual games are typically small but can accumulate quickly when profits are re-invested. Be aware though that there is always a no score draw sooner or later so try not to be too greedy when you're on a streak as losses can occur suddenly!
Strategy 3 – Covering multiple horses
This strategy is for those who are confident in their knowledge of horse racing. When using this technique, you're essentially betting on most of the horses in a race to either win or place. This can be done by backing all of the horses with odds to win of less than around 10. You'll find that typically horses with odds longer than this will win in less than 5% of races.
When utilising this approach, it's important to find races with short odds on most of the horses. This is because you'll need to place a lot of bets in order to make a profit.
It's also important to do your research and only bet on races where you have a good understanding of the horses involved. If you don't know much about horse racing then it's probably best to avoid using this strategy.
Strategy 4 – In-play golf betting
Golf is a very popular sport to bet on and there are many golf trading strategies that can be used. One of the most profitable golf trading strategies involves betting in-play after analysing which holes are easy and which are difficult. This allows the trader to take advantage of swings in the odds as a player looks more or less likely to win.
When utilising this technique, look for golfers who have a tendency to perform better on certain holes than others. For example, if a golf course has 18 holes then find golfers who have performed well on one or more of these holes in previous competitions. It's also important to look for golfers who struggle with certain types of shots such as long putts or chip-ins from the rough (a bunker).
Strategy 5 – Trading news
This is a strategy that can be used in any sport, not just football or golf. The basic premise behind this approach is to trade on news events that are likely to affect the odds of a particular outcome. For example, if there is an injury to a key player then this could lead to a swing in the odds and present an opportunity for trading.
When trading news, it's important to react quickly and place your bets before the odds change too much. This can be difficult if you're not constantly monitoring sports websites for news but there are some tools that can help with this such as Betradar which offers live updates on injuries, suspensions and more from around the world of sport.
Twitter can also be an invaluable source of information with speculation about events that may affect the outcome of a sporting fixture happening constantly.
There you have it – five profitable trading strategies that can be used in a range of sports. Whichever strategy you decide to use, remember to always do your research and never bet more than you're prepared to lose. Good luck!