The Masters
The Masters Golf Tournament 2016
It's nearly time for the first major of the 2016 golfing calendar, The Masters from Augusta, Georgia. Home of the picture perfect course, The Masters has seen some fine golfing action over its 80 year history.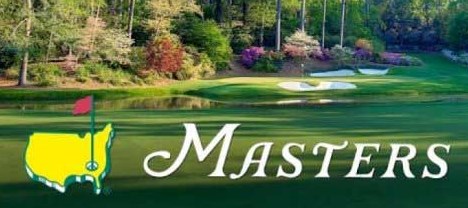 2016 looks set to be another 4 days of top quality golf, with the top names from around the world of golf all jetting into Augusta for the tournament. We'll be looking at the bookies early prices for the tournament, plus we'll be highlighting the best specials and enhanced odds as it progresses.
We'll be adding more to the list above as the tournament approaches. You can check back here or on our homepage for all the latest prices as they reach us.
The Masters preview and betting
We'll start our preview with a quick look at the bookies favourites for the green jacket:
Jason Day 13/2
Jordan Spieth 15/2
Rory McIlroy 15/2
Bubba Watson 12/1
Adam Scott 12/1
Rickie Fowler 18/1
Phil Mickelson 20/1
Dustin Johnson 25/1
Justin Rose 30/1
Louis Oosthuizen 33/1
The rest of the field 33/1 or greater.
With these sort of prices it's always a great competition for a bet. Strictly speaking, as an invitation only event, the Masters tends to have the smallest field of any of the majors. Even so, there are still going to be in excess of 100 golfers to choose from. For my money, this makes it a perfect fit for a few each way picks, especially with the Paddy Power offer of 7 places above. Note that with this special, you'll still get 1/5th odds for your each way selections, so even just a couple of quid on a mid-priced player could return a handsome profit!
You'll note that the field is dominated by the usual top three players – currently enjoying a rivalry at the top of the game they are all priced below 8/1 to be wearing the coveted Green Jacket come Sunday night. As we've seen previously though, this is far from a guarantee that they'll be competing come the final day, and there's almost always a large priced outsider or two in the running on Sunday. Picking that golfer out is the real challenge though, and we aren't going to embarrass ourselves by attempting to do so!
If you are looking for a bet on the Masters, we do have a couple of suggestions that may help pick that elusive winner though.
First up, check out the previous winners and runners up. Jordan Spieth won it by 4 shots last year, carding an incredibly impressive 18 under par. Previous years have seen a much closer margin of victory, and it's certainly not uncommon for it to go right to the wire with a play-off required, as we saw two years running recently. If you're betting pre-tournament (ante) then you might want to consider at least 3 or 4 selections, perhaps a mixture of players from the top of the field, the middle and even an outsider. There's more chance of maintaining an interest into the latter stages this way.
An alternative to this is in-play Masters betting. You can wait until the 2nd or 3rd day when there will be some form in the bank, then strike a bet on one of the frontrunners, or maybe one of the mid range golfers who's looking good. Of course the trade off for this form will be in the price, which will have reduced from the pre-tournament odds.
Whether you go ante or in play, remember you can always cash out or trade your bet as the tournament progresses. This is becoming ever more popular and allows you to close out a position before the end. You might have backed an outsider who's made a great start, and now you can take a little profit before he folds under the pressure! But again this is a trade off, if he was to go on to win it you won't realise the full benefit of the original odds, so make your decision carefully! Finally on this point, note that some bookies allow you to partially trade out, so you could effectively be sat on a free bet or a small profit with your interest continuing until the end.
How to claim these Masters tournament offers
There are a few different types of offer featured on this page, so make sure you check out the terms before you get started. As a rule of thumb, generally the free bets are for new customers, whereas offers such as bookies paying each way odds for 7 places can be used by existing customers as well. With the enhanced odds, you'll find that some bookmakers pay out in cash (and hence might be slightly smaller odds) whereas some pay out in free bets. If this is the case and you pick a winner, you'll be able to use the free bets to turn your winnings into cash – this second step explains why some of the odds on offer are so much higher than others.
*** Offers expire – April 7th 2016, 07:00 ***
Remember that as the tournament approaches this page will be updated frequently with the latest bookie specials, so be sure to bookmark us and keep an eye out in the lead up to the big tee-off!