How Will Mobile Apps Impact Betting In 2020?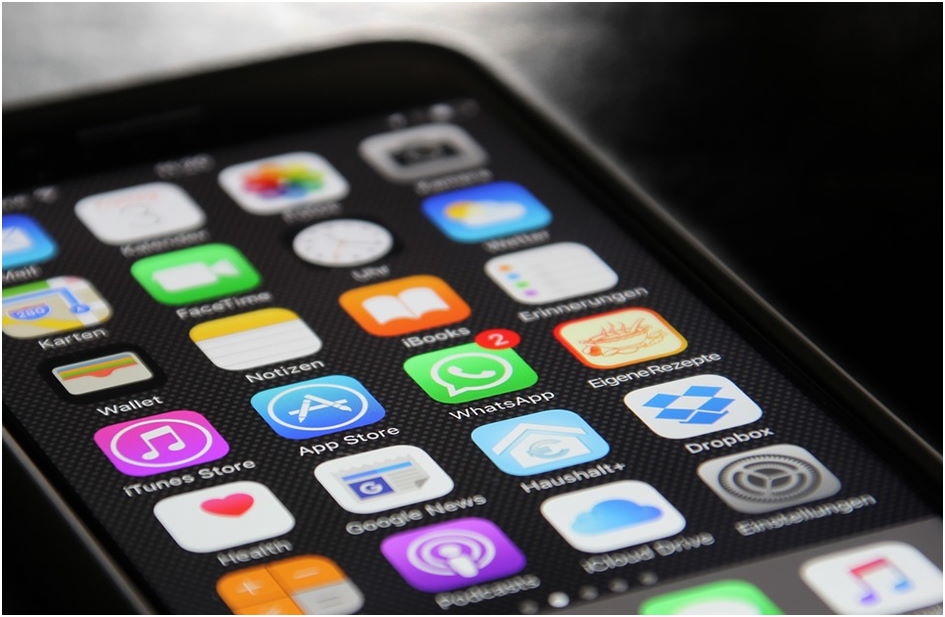 Betting has been mobile and used apps for as long as the two technologies have existed – it's simple business arithmetic that you make your product available via the channels your customers use.
So far, this has seen as positive impact – broader access to betting means more bets can be placed.
However, 2020 might see apps negatively impact betting for possibly the first time. Why? Because of Apple.
Here, I'll explain what's happening, why gambling companies care, and how this will impact betting in 2020.
What's happening? Apple is removing non-native betting apps 2020
In June 2019, Apple announced a change to its App Store review guidelines that could have a major impact on mobile betting.
Apple explained that all apps that were not specifically made for the iOS operating system "may not provide access to real money gaming, lotteries, or charitable donations, and may not support digital commerce."
In other words, if a betting app hasn't been built to iOS specifications then it will no longer be allowed on the App Store.
This change was initially scheduled for 3 September 2019 but was moved to 3 March 2020.
Now, I'm sure you're saying to yourself, "so what, aren't all apps on the App Store made in this way?" The answer is no and gambling companies are particularly at risk of being impacted by this change, as I explain below.
Many gambling apps are not made specifically for iOS
Degree 53 is a digital agency that specialises in the online gambling industry. It has written extensively on the impact of Apple's change to its guidelines, but one point stands out:
"Operators have hundreds of games available on their platforms […] These games are powered by third parties and aren't natively embedded into the apps – they are HTML5 games that are used for both web and mobile devices […]
"Apple states that HTML5 games will no longer be allowed to be offered through container apps if the code for them is not embedded in them. This means that products, such as Casino and Games, will need to be offered via native software."
This is where the problem lies for betting companies – the game software for slots, blackjack, roulette, poker, etc.. their apps aren't built for iOS, they're container apps that work on Apple's operating system without being made with its requirements in mind
The result isn't as so straightforward as saying that all gambling apps will become redundant on iOS on 3 March 2020. However, it's likely that any updates to betting apps won't be accepted after the guidelines have changed.
What does this mean? Gambling companies will need to build new iOS apps if they want to continue to be listed on the APP Store – and they really do.
Why will betting companies care about Apple's policy change?
Is there any company or industry you can think of that would be willing to throw away up to a quarter of its revenue stream?
No, there isn't.
Without seeing the accounts of every single betting company, it's difficult to say exactly how much of the betting industry's revenue comes from iOS but I do have the figures to make an educated guess.
Firstly, mobile and tablet search accounts for 54.72% of all internet searches.
Secondly, in UK iOS has a 49.71% share of the app market – that rises to 59.53% in the US.
Now, this is just speculation, but, to me, that looks an awful lot like you can paint iOS as being potentially responsible for up to a quarter of the revenue of UK betting companies.
Why? Because they make their money from gamblers placing bets and they do this on their mobile, tablet, or PC – via their browsers, Android, and iOS.
How will the change to iOS apps impact betting in 2020?
I've discussed already the what and why Apple's App Store review is going to have on betting in 2020, so I'll round off with the how – and this is the simplest and shortest section I have to cover.
The how is that it's going to force betting companies to build new apps that are native to iOS.
It really is that straightforward. Why? Because there's no way that gambling companies will allow such a key part of their revenue streams to simply evapourate.
Unless, of course, Apple decides to change its stance on non-native apps – but that's a speculation too far for this article.
Recommended reading: Casino bonuses and promotions