William Hill – A brief History
William Hill is a possibly the most famous bookmaking name on the UK high street. With a long and rich history, there is quite the story behind the brand and its evolution over the years. From origins in Birmingham and London over 100 years ago to the high street and online giant of today.
The company was indeed founded by an individual by the name of William Hill, we have had a look at the history behind the name.
Who is William Hill?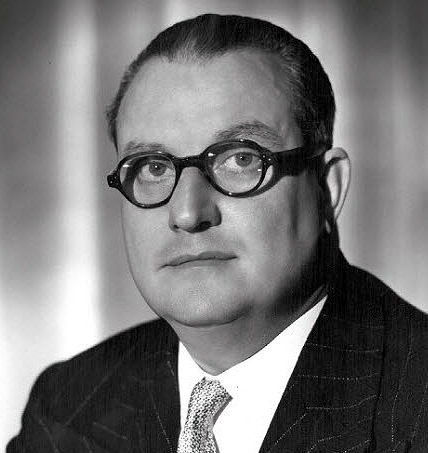 William Hill was the individual behind the world famous betting brand. He was born in Birmingham, England, in 1903. As was typical at this time, he left school aged just 12 and was put to work in a factory. Around this time he started to become exposed to the world of gambling, eventually developing an interest in racing and bookmaking that would lead to his career.
He was in his mid-20s when he moved to London and first tasted success laying odds. But it actually came at the Greyhound track, rather than the Horse Racing. A few years on in 1934 he founded the company of the same name.
Initially the company was a postal / telephone service, owing to restrictions on cash gambling away from the track. It wasn't until 1961 that betting shops were legalised in the UK, however this did not stop him from operating his first shop well before this!
Early bookmaking shops
Prior to 1961 cash betting was only legal at racecourses or dog tracks. It was illegal to operate a cash betting shop elsewhere. There was though, a means of working around this restriction, and in 1934 William Hill had the foresight to open up a shop in Park Lane, London, for credit betting.
Cash vs credit betting
As cash betting was illegal, punters were required to bet on credit. William Hill respected this rule this by allowing punters to guarantee their wagers upfront using cheques, even if he did not actually cash them until after they had lost. This allowed him to pay out winning bets whilst accepting the "credit" for losing ones.
Ultimately, due to the laws at the time there was no legal protection for the punter, and no obligation for the bookmaker to even pay out on winning bets! This did not stop the pastime becoming extremely popular. William Hill understood that trust was essential, and he was able to build his business over time by honouring winning bets. Despite a lack of legal protection for his customers, he gave people a fair deal, they trusted him, and the business grew over time.
William Hill Legacy
As something of a pioneer to the modern day industry, there are many of his ideas still visible in modern bookmaking today. One of the most important of these actually came in the arrival of his fixed odds football coupon.
Fixed odds betting
In 1944 William Hill introduced the fixed odds football betting coupon. Something anyone who frequents a betting shop today will no doubt be aware of, it was an ingenious idea at the time. It simplified the process of betting on individual or multiple football matches, in an easy to understand format.

The idea was disputed at the time (claimed by another company before William Hill successfully took court action to prove his claim) but is now recognised as his. It was a relatively simple forerunner to the vastly more in depth betting markets available today.
Legal Betting shops
Although initially opposed to the idea, William Hill opened his first legal betting office in 1966. In the years since the empire has grown to the point that there are now well in excess of 2,000 shops in the UK. The online business is even bigger, and is one of the worlds most recognised and respected gambling brands.
Is William Hill still alive?
No. William Hill was born in 1903, which is probably sufficient information to work out the answer here. He died in 1971, aged 68.
Related
Today William Hill is a huge brand with an enormous off and online presence. We have had a look at various other parts of the business and what it offers, you can read more about them elsewhere on the site: